Insurance defense litigation attorney Janet W. Blake focuses primarily on personal injury and medical malpractice defense litigation including representing physicians and hospitals, as well as handling licensure and hospital privilege issues.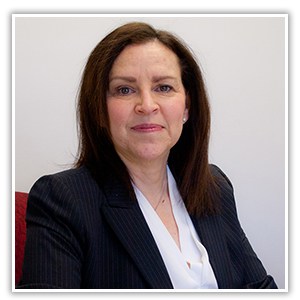 Janet graduated from Boston University, Sargent College of Allied Health Professions in 1979. After completing the required internships, Janet qualified as a registered occupational therapist (OTR). Janet has more than 10 years of experience working as an OTR in acute care, rehabilitation, mental health and pediatric settings.
Janet graduated from the Hofstra University School of Law in 1985, and has 20 years of experience as an attorney. Janet is admitted to practice law in New York, as well as in the U.S. Southern and Eastern District Courts in New York. She is a member of NYS Bar Association and Mid-Hudson Women's Bar Association.
During law school she completed an internship with the Office of Professional Medical Conduct, and after graduation worked as an assistant regional counsel for the Social Security Administration. Janet later practiced law in Manhattan with a focus on intellectual property and personal injury. She joined Feldman, Kleidman, Coffey, Sappe & Regenbaum LLP in 2015.
Janet has lived in the Hudson Valley for more than 20 years, where she has practiced law with a focus on personal injury and insurance defense litigation, including defending medical malpractice and nursing home claims. She resides with her daughter in Ulster County.
---
Email Janet: