Medical malpractice, personal injury, and appellate attorney Ellen A. Fischer has extensive experience in State appellate and motion practice. She also is well versed in Mental Hygiene Law, including involuntary retention and medication hearings; Federal motion practice; defense of physicians in Civil Rights actions by prisoners; and premises liability.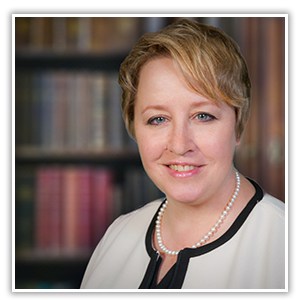 Ellen graduated with honors from Binghamton University in 1990 with a Bachelor of Arts in English and General Literature. She earned her Juris Doctorate from Villanova University School of Law in 1993. She has more than twenty years of experience as an attorney.
Ellen is a member of the New York State Bar Association (Torts, Insurance and Compensation Law Section); the Women's Bar Association of New York (Mid-Hudson Chapter) and the Dutchess County Bar Association. She is admitted to practice in all New York State Courts as well as the United States District Courts for the Northern and Southern Districts of New York.
Ellen has practiced primarily as a medical malpractice defense attorney since 1998. She became affiliated with Feldman, Kleidman, Coffey, Sappe & Regenbaum in 2017. Ellen is a life-long resident of Dutchess County. She lives in Pleasant Valley with her husband and their two children.
Email Ellen: