Robert Sappe, Esq. successfully defended a local orthopedic surgeon in Manhattan Supreme Court.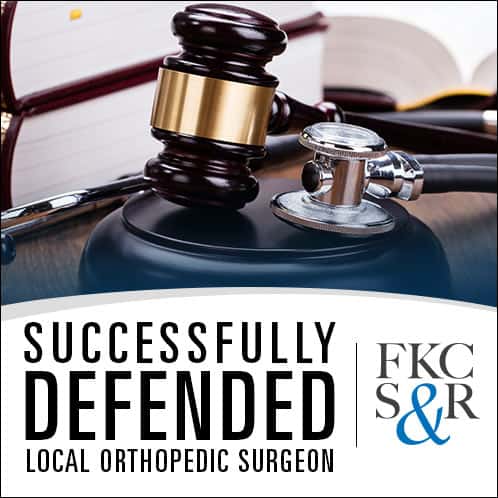 Robert Sappe, Esq. successfully defended a local orthopedic surgeon before a jury in a 3 week trial in Manhattan Supreme Court. The plaintiff had suffered an open ankle fracture and subsequently developed an infection which required multiple wash-out surgeries and ended up with an arthritic ankle which may require a fusion. The orthopedic surgeon performed a surgical wash-out of the open fracture, reduced and splinted the fracture, administered prophylactic IV antibiotics for two days, and then discharged the patient on a Friday afternoon with an appointment to see a foot and ankle specialist in his group on the following Tuesday. The plaintiff developed a fever two days after discharge from the hospital but did not report it to the surgeon. His symptoms got worse over the next two days and he failed to keep his Tuesday appointment with the foot and ankle specialist, instead presenting the next day, Wednesday, to the emergency room at another hospital where a wound infection/osteomyelitis was diagnosed and treated with IV antibiotics and multiple washout surgeries.
The plaintiff made multiple allegations against the surgeon, including that he was given insufficient prophylactic antibiotics, that his wound should not have been closed in light of organic material encountered in the wound during the wash-out, that he should have been referred to an infectious disease specialist, and his wound should have been inspected prior to discharge. The jury unanimously rejected all of the plaintiff's claims against the orthopedic surgeon and dismissed the case.