Jeffrey and Rona Feldman Honored by Family Services with
Quality of Life Award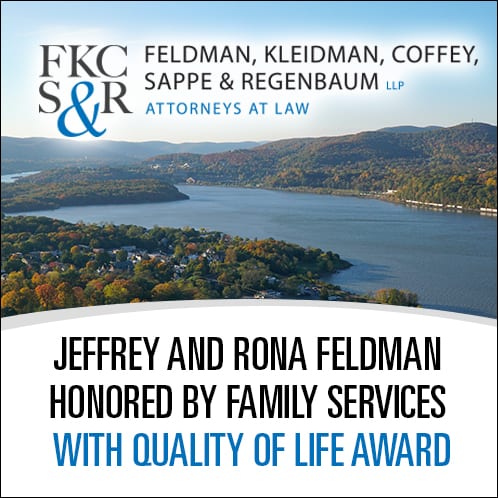 FKCS&R Founding Partner Jeffrey M. Feldman and his wife Rona will be recognized by Family Services with the Quality of Life Award at the 2018 Family of the Year Awards. The event honors two local families who reflect the ideals of Family Services by improving and strengthening the community. Jeff and Rona have been long-time supporters of many local organizations, including The Arc of Dutchess, Hudson Valley Hospice, Miles of Hope Breast Cancer Foundation, Abilities First, and the LaGrange Soccer Club, among others. The annual dinner and awards reception will take place on April 26 at the Grandview and will recognize the positive impact Family Services makes on local individuals and families.