Andrew Regenbaum receives verdict for Orange County hospital medical malpractice case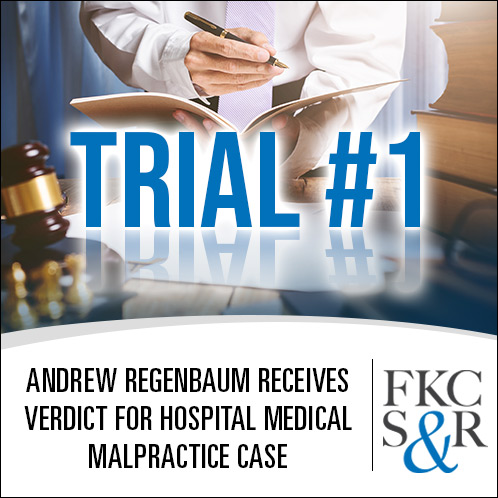 In the past three months Andrew Regenbaum recorded a medical malpractice hat trick as he obtained three defense verdicts in three separate medical malpractice cases which he tried one right after the other. Over the next three weeks, each verdict will be published in the order in which victory was attained.
Trial 1:
Andrew obtained a defense verdict on behalf an Orange County hospital in a medical malpractice lawsuit. Plaintiff claimed that he was not properly assessed by the nursing staff as a fall risk and as a result proper precautions were not implemented to prevent his eventual fall from his bed. During a two-week trial the defense proved that the nursing staff had not only properly evaluated the plaintiff, but they had also implemented all of the appropriate fall prevention protocols. The jury rendered a unanimous verdict on behalf of the hospital.